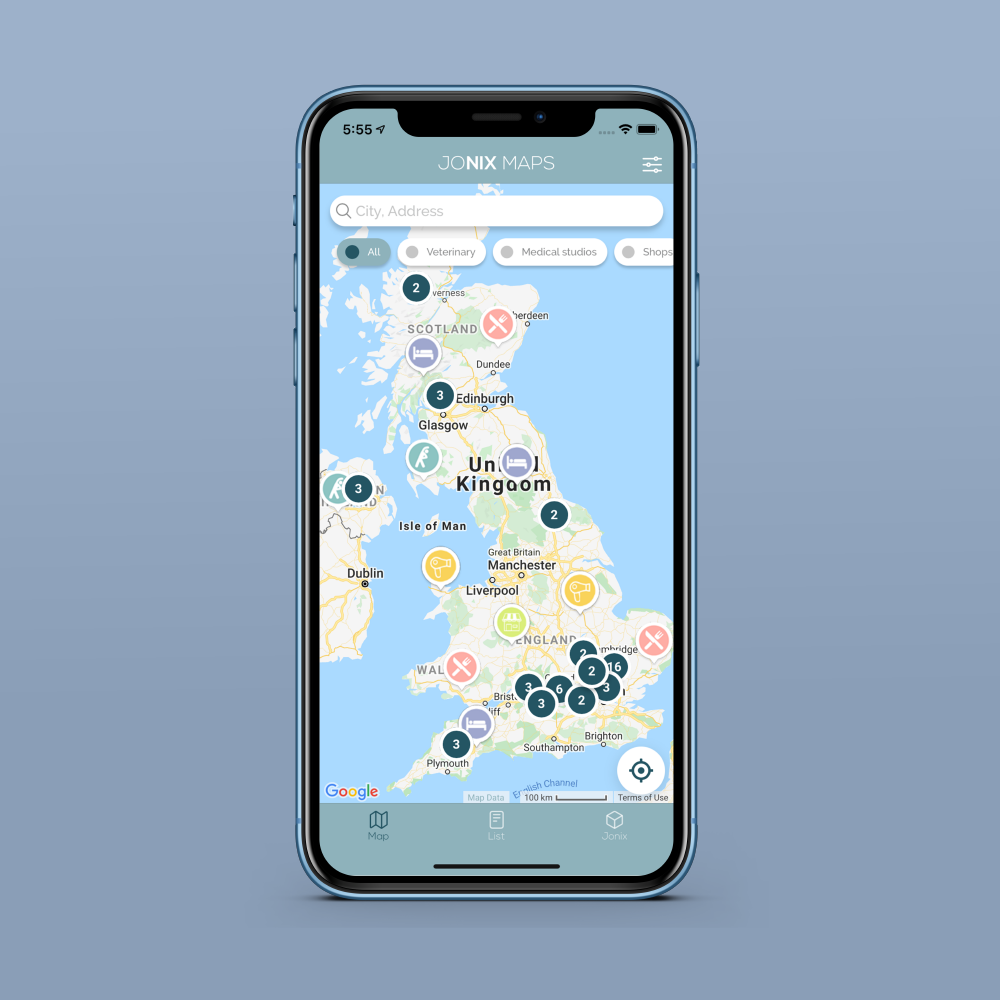 How does it work?
Register by filling out the form at this link in (all sections must be completed)
Fill out the form with all the data and click SEND. You will be informed by our staff when your company has been included in Jonix MAPS.
When a customer wants to visit a premise (shop, restaurant, bar, hotel, lounge, office, etc.) where the air is constantly sanitised, based on the search fields that they have filled in, they will receive an appropriate recommendation according to their needs.
For more info on Jonix MAPS click here
Joining Jonix MAPS costs you nothing, but it can bring you numerous advantages:
Draws attention the safety you have and the guarantees you offer people who enter your premises
Be found by new customers
Boost your reputation
Increase your visibility and the traffic to your site (or your social networks)
Here's what your company will look like on Jonix MAPS